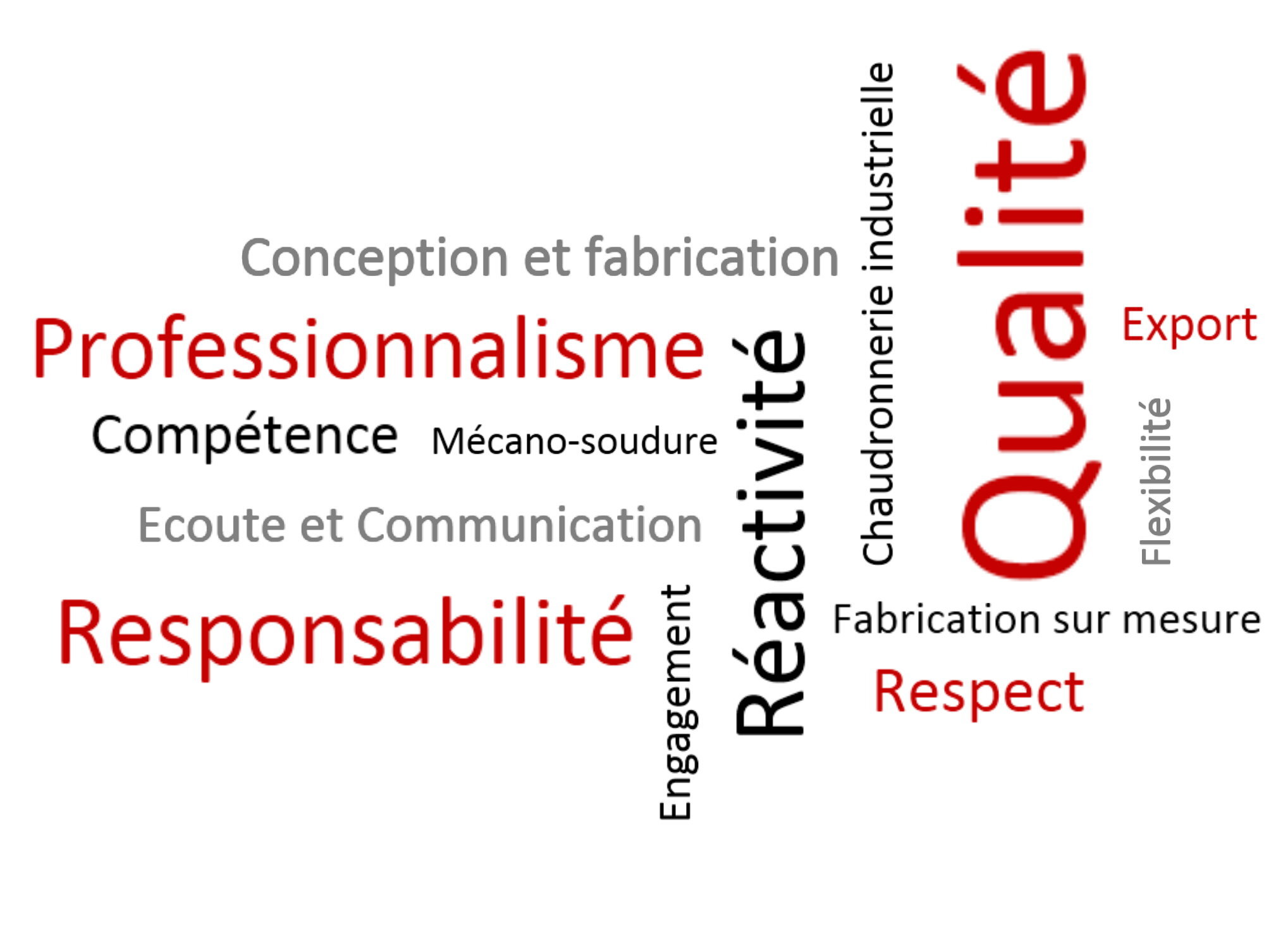 Your made-to-measure project
Whatever the sector of activity of your company, our company puts all its know-how at your service and adapts to all your requests.
An experienced, dedicated and reactive team is at your disposal to deliver your projects within the agreed deadlines and to give you complete satisfaction.
A design office accompanies your project from its conception to its manufacture. Their mission is to guarantee quality, reliability and compliance with technical requirements.
Moderne Métal adapts to your constraints, respects delivery times and guarantees quality
We have 3 workshops of 8000 m2 on 14000 m2 of land which allow us to carry out different types of work: shearing, punching, laser cutting, sheet metal bending, rolling, cutting, drilling, bending, welding.
We have a total of 60 welding stations including 3 spot welders and 57 semi-automatic welding stations.
Machine park
2 guillotine shears
2 Laser cutting machines
3 numerically controlled punching machines
5 numerically controlled bending machines
2 rollers
5 drills
Why Modern Metal?
Our team will make sure that everything is carried out according to the rules of art.
All projects have priority, we will work with the same ardour and energy.
An immediate response
Identification of your need
Agreement on time frame for completion
Provision of a quotation
Obtaining your agreement
Implementation
A team at your service
Availability
Council
Proposal
Framing
Feedback
An optimized organization
Priority Management
Multi-skilled operators
Adjustable workstations
Complementary machine tools
Our clients appreciate the quality of our work combined with the respect of deadlines and price

High Reactivity
In the response to costing and in the manufacture of prototypes, pre-series and serials

Compliance with deadlines
Compliance with agreed implementation deadlines

Quality
Controlled and continuously improved manufacturing process

Fast Delivery in EUROPE
Less than three days to be delivered in EUROPE
Partner of many manufacturers in Europe: automotive, cabling, packaging