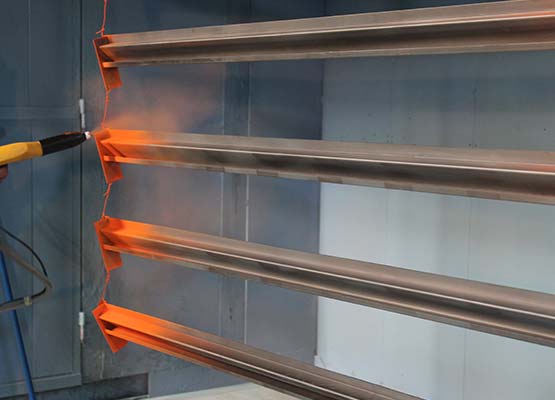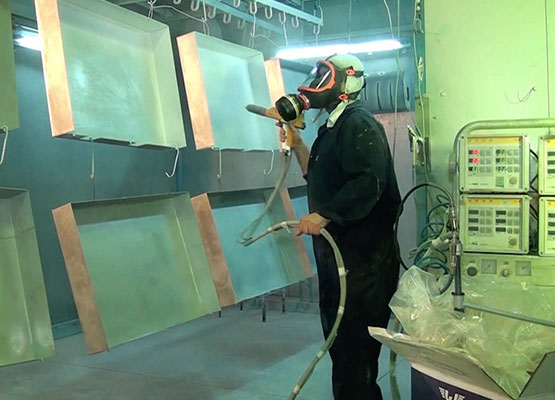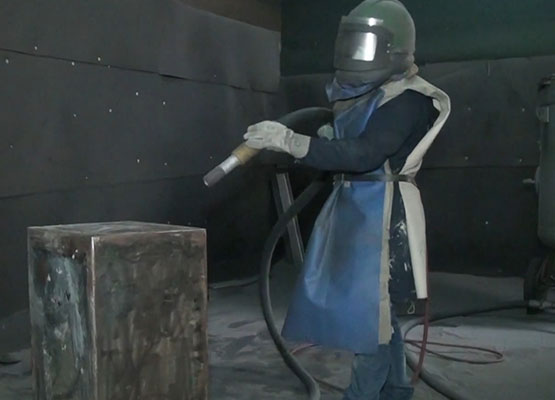 Know-how
Like welding, surface treatment is a crucial production step that guarantees the visual appearance and durability of the products produced.
In addition to the quality of the means at our disposal, we use quality European raw materials with the systematic obtaining of certificates of origin for suppliers.
Modern Metal has set up its own painting process including the stages of the process as well as the material dosages to be used. The finishing of products is subject to strict quality control at the end of the process.
These processes are carried out by qualified and experienced workers.
 
Means
 Modern Metal uses for surface treatment:
A manual shot blasting machine for the initial pre-paint surface treatment
A pre-paint surface preparation area: masking, sanding, cleaning
A powder coating booth
A line of powder coating or manual thermo-lacquering